Elite Remodeling formerly as Paul Of All Trades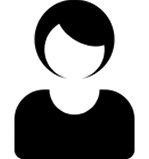 Pavel Magallanes installed floors in two bathrooms for me and did an exemplary job. I will continue to hire him for any tile work I need done because I know I will never have to worry about the quality of his work or the professionalism of his team.
Previously I had tile work done by another organization – one with an excellent reputation in the valley. It was so poorly completed that most of it had to be redone. Even though the job is now "acceptable", it will never meet the quality of the work Pavel did for me and the process was excruciating. When I contacted Pavel, I have to admit, I held my breath. I hadn't worked with him before and after my last experience with the other company, I was more than a little worried. Along with the expense, the process had been so awful I didn't know what to expect.
Pavel and his team were wonderful. They were totally efficient, the work was amazing, and they were friendly and easy to work with. I'm saving pennies to fix the flooring in another room and Pavel will be the first person I call for advice and for service.
I unconditionally recommend Pavel Magallanes, you will not be disappointed.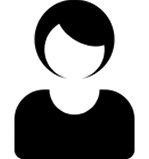 I bought a condominium a couple years ago and needed to have a lot of updates, including new flooring, bathroom remodel, kitchen updates, painting and more. I interviewed quite a few contractors. With each interview I felt more and more disappointed. Bids took weeks to receive, or were never sent. Many of their attitudes towards my requests were condescending and dismissive. Pavel was a breath of fresh air. He sent me a bid within days and was excited to do the work.
Pavel and his group are thoughtful and experienced craftsmen. Pavel made great suggestions that created a home I thoroughly enjoy.
Without hesitation I would recommend Pavel and his company "Paul of all Trades".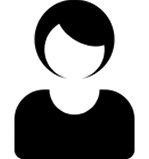 We have used Elite Remodeling numerous times.  One was for hanging multiple, very complicated pieces of art.  Another was for a bathroom remodel.  We were extremely pleased with the quality of the work and for the professionalism of all those involved.  They were on time, always very pleasant, and finished when they said they would.  They were all so accommodating and worked hard, going to extra lengths to find products etc that would give us the result that we wanted.  We changed our minds several times about paint color, tile options etc and they worked with us happily through it all.  I would highly recommend them for any project.
Beth, Boise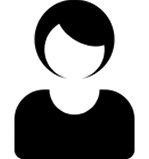 Pavel has done two projects for me this past year. The first was a kitchen face lift. We had started residing our cabinets, but had gotten to a standstill on what to do with the doors and drawer covers. Pavel came over to take a look and gave me options on wood, stains and educated me on the different types of finishes. I picked hickory and the result was beautiful.
The other project was much bigger. He removed and replaced the flooring in about half of our house. We went with heated wood look tile. It was a big job but Pavel and his team of craftsmen were on schedule despite the usual hiccups. The floor looks beautiful and we are really pleased.
Pavel is very responsive, honest, and a perfectionist with his work. He is very personable and professional and I had no qualms about leaving them to work in my house while I was at work.
I should mention that on top of the excellent craftsmanship, Pavel's prices are very reasonable and competitive. I will certainly call him first with any future home projects, inside or out.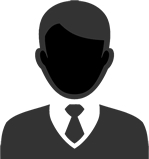 "We had Pavel remodel our master bath and guest bath last year.  Now he is doing some work on the exterior of the house.  Excellent work."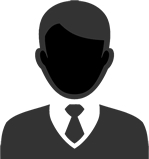 Customer Service, Other, Quality, Timeliness
I will recommend Paul of all trades (Elite Remodeling) to all my family and friends when they are looking for reliable remodeling contractor.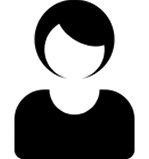 Pavel was an excellent contractor to work with. We had a tile backsplash installed in our kitchen. He came in with additional design ideas and also suggested additional things that would help maintain the particular tile that we chose during the installation. I was impressed with his meticulous manner and the time that he took to complete the job to perfection. I would highly recommend Mr. Magallanes to anyone. He is one who never cuts corners and the job was beautifully completed.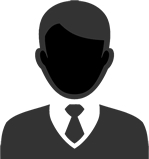 We have enjoyed the services of Paul of All Trades on two occasions.  The widows in our den were replaced with upgrade, energy efficient windows.  The work done was exemplary.  We were pleased that it was completed on time, within the budget and to a very high standard.  Impressed with that experience, we contracted with Paul of All Trades for a modest addition to our home.  The results were the same.  We have been completely satisfied with all aspects of the work and consider ourselves fortunate to know where we can turn when we need house repairs and upgrades.  Paul of All Trades is knowledgeable, conscientious and honest.  We recommend him highly.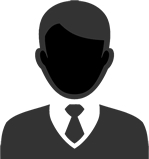 Pavel responded to my online inquiry the same day. His bid was reasonable and we discussed the fact that the actual cost could be higher after he got our fence down and could see hidden damage. The work was completed in two days. The cost was higher than the bid but was fair. And we are very happy with the result. Would hire him again.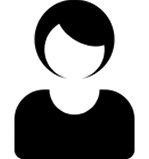 Pavel has done a number of home maintenance jobs for me over the past 4 yrs, not the least of which was exterior painting of my house which included replacement of water damaged siding. His rates are reasonable and fair. His attention to detail is phenomenal. Simply all the work he has done for me has been nothing short of excellent.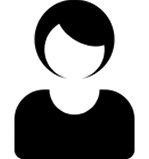 This was the first time we have ever had a painter in our home and I am so glad we choose Paul of all Trades! He was so accommodating to my schedule and arrived exactly on time each day. Pavel was courteous and very careful in my home. And most important, the 14 foot vaulted ceilings they painted look terrific. I will definitely consider them for any future work in my home.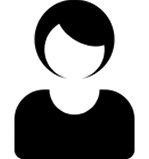 It was a pleasure to work with Pavel on my recent bathroom remodel, He is very professional, knowledgeable, exact in his measurements, and a perfectionist. He has all the skills to be successful in his own business!!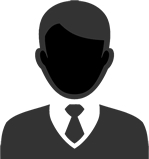 Paul of all trades showed up when he said he would, did excellent work and put in long hours to ensure completion in as short amount of time as possible. I intend to get him back for any future work that is within his expertise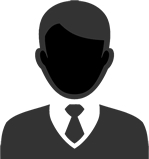 It is my pleasure to recommend Pavel for your project. It has been my privilege to know and work with Pavel since 2004. Over the years Pavel has helped me with all types of projects that involved every phase of construction. He is very knowledgeable and reliable. I especially appreciate Pavel's integrity and honesty. He is a hard worker that does not cut corner. I could always count on Pavel to do a good job and give his all. I would not hesitate one second to recommend Pavel for any construction project.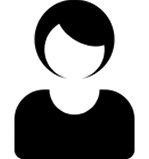 Pavel thank you for doing a job well done. I appreciate your prompt service, attention to detail, and keeping the work area clean. You're very professional and I will definitely refer your services to fellow landlords, friends, and family.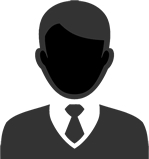 A friend recommended Paul of All Trades when we needed a remodel of our kitchen and dining room. We routinely now highly recommend Paul of All Trades to family, friends, and acquaintances for any construction, remodel, tile or flooring, or any such projects. Pavel did exceptional work for us, at a very fair and reasonable price. He is a true professional and great craftsman with an eye for detail and artistic flair. People rave about our remodel transformation. Everyone loves it, especially us– we are so pleased with the results. Since then he completed a bathroom remodel for my mother-in-law, and other projects for us as well. Again all with fantastic results. Thank you so much!!!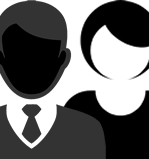 Dear Pavel, Thank you again for your help in completing the flooring and moulding in Jan's hobby cabin yesterday. Your expertise and attention to details is making this project another success. In the past two years Jan and I have thoroughly enjoyed and benefited from all the creative and professional work you have accomplished in our kitchen
remodel and other projects. Everyone who has visited us and sees your artistic craftmanship are very impressed and complimentary.
We have shared your conceptual drawings,labor, time, and material cost estimated with our friends wishing to also upgrade and remodel items in their homes. They are amazed at your comprehensive project bid estimate package and how well all your contracted work was accomplished an honest, professional manner, on time and within the agreed upon budget. My family wishes to extend their compliments and admiration on your beautiful bathroom remodel project in my mothers home. Pictures cannot do justice to your creativity and accomplishtments. Pavel, thank you again for all you have done for all of us. Please feel free to utilize Jan, my mother, and myself as references whenever you should require them. We are honored to do so. We wish you sucess with all you do. Thank you so much.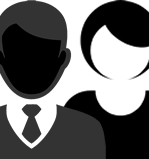 Pavel is very much a perfectionist who creates clean and beautiful work. He is mannerly, organized, always punctual and connects well with his customers. His prices are very reasonable. I plan to use Pavel for any future projects that I may have. He is a delight and a joy to work with.
Top qualities: Great Results , Good Value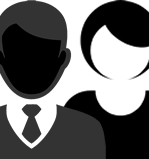 I would gladly recommend Pavel–he was very efficient with his time and talent. He did beautiful work, was very punctual and reliable, and for a very reasonable and fair cost. I definitely will use his service again. March, 2013
Top qualities: Great Results , Personable , Good Value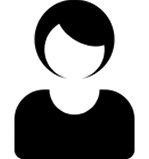 Pavel's woodworking and carpentry skills are outstanding and he is very professional. He gives great free advice on home projects too! I highly recommend him.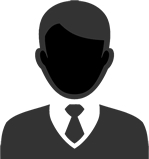 Pavel was very personable and did a great job painting a huge house.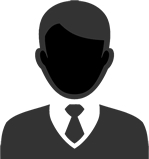 Working with Pavel was a true pleasure. He is very professional and got the job done in a timely manner.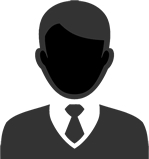 Pavel will contact and explain everything in fine detail. he will send you pictures before and after the work is finished. Pavel does everything that he tells you that he will do and will double check with customer to make sure everything is Okay before going ahead and doing work.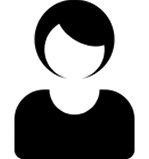 Paul did a great job on my kitchen counter top and back splash. He is very reliable and was respectful of my home, while the work was being done. I have highly recommend him to family and friends.